I've had a busy day thus far!
My new kitten, Tierra (I'll tell her story in a future post), decided to start crying @ 5:50am!
On a Saturday!
She really does cry---long, loud, meows that go on and on.
She literally won't stop until she gets a hug.
So I get up to hug her and of course, can't go back to sleep to save my life.
So I decided to be domestic…
and I made muffins—a chocolate chip batch and a blueberry one!
Although the blueberry ones came out a little flat, they were muy delicioso!
They're 75% homemade—I use a Bisquick mix as the base, and then add ingredients from there.
After making the muffins, my honey woke up and we talked for a few minutes.
Daniel and I want to get into bike riding and he was planning to meet a gentleman who is selling a bike off of
Craigslist
.
I'm really excited to get into riding---there are wonderful trails for bike riding at
First Landing State Park
, as well as biking on the beach….hopefully I'll find a bike soon, too so we can begin our adventures.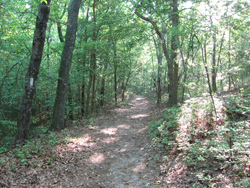 I had to head out shortly after our conversation for a community service event.
I'm a member of the best
Sorority
in the world and few of my chapter members decided to help out at an event in
Park Place
.
A
Norfolk
native,
Kameron Chancellor
(plays for the Seattle Seahawks), decided to give back to his community and give away 15 bikes to the kids in neighborhood where he was raised.
It was a great event with lots of laughs –we may even make it into the Virginian Pilot at some point this week.
Myself, L.W., & K.H.

The rest of the day is dedicated to washing my hair in a new way, returning an item from our wedding registry that was a duplicate, and then hanging out with my Sorors this evening at a club/restaurant called Upscale.
My chapter was charted 2 years ago and had increased from 6 members, to over 30!
It's a great bunch of women and I'm excited for a night out (I'm usually a homebody).
What is this about washing my hair in a new way?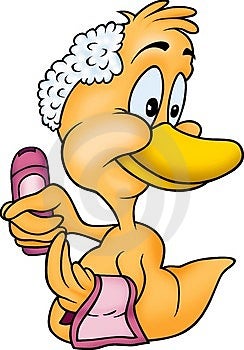 Well, I'm going to use a technique I recently read about called
co-washing
.
Apparently, the sulfates and other ingredients in shampoo are very harsh on the hair.
Co-washing is short for conditioner washing.
Basically, the only thing needed for hair to get clean is water and agitation, so even without shampoo, the hair will get clean.
Since only conditioner is being used, the hair will be moisturized without being heavy, as long as you rinse well.
I've also heard about pre-poo (conditioning with essential oils before washing with shampoo) but I think I'll leave that for another day.
What techniques do you use for your hair that people may not know about?

Do you put unique things on your hair (mayonnaise, olive oil, etc)?
Have a wonderful weekend!